Consult with John directly to find the best tutor. Call or text to get connected | 619.206.3188
Contact John Now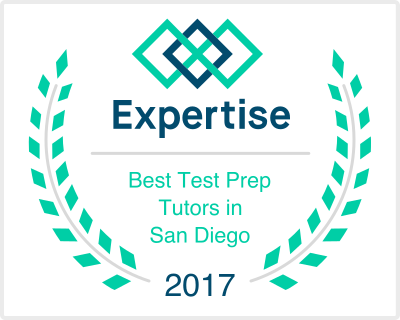 For many colleges, a student's SAT score is of primary importance to their successful acceptance. Our systematic methods of test-preparation are proven successful. MWJ's SAT students increase their score by 200 or more point on average!
How do we do it? Not with flash cards! We create a fail-proof way to score high on the essay. We study common 'tricks' in mathematics and reading comprehension problems that cause students to waste precious time and mental energy on 'dead-ends' and impossible answers. We learn the essential math and reading/writing skills that are tested time and time again, and have built effective methods to teach them quickly and painlessly. We teach our students how to use the quarter-point grading system to their advantage, and when a guess could actually hurt your score overall.
MathWizJohn's has San Diego's finest SAT tutors.
We are available on your schedule of convenience at a location that works for you.
We create individualized academic solutions that custom-fit our proven-successful model to the unique needs of your student.
Our tutors are college-enrolled students with recent experience taking the SAT, trained in SAT test preparation, who have scored 2100 or higher themselves.
You'll be amazed at how much your student can improve their score and progress! Call, text, or inquire online to schedule or for more information.
Book Your Test Prep Tutor Online!